Zanzibar
Zanzibar is a legendary archipelago in the Indian Ocean, 35 km off the coast of mainland Tanzania, just six degrees south of the Equator. Comprising the islands of Unguja and Pemba, along with a number of smaller isles and coral atolls, Zanzibar is one of Africa's most enticing destinations, an exotic laid-back paradise, miles and miles of white sandy beaches and translucent turquoise warm waters.
1.

Raining season

March – May is classified as the rainy season Zanzibar, the rains can be heavy and persistent at this time of the year with low humidity levels.

November – December is classified as the short rains, with short burst of rain numerous times a day. However, humidity is still very high during this period.
2.

Daylight

Due to Zanzibar's proximity to the equator, offering the perfect 12 hour days all year round. Sunset times can vary throughout the year. Please check online for the most up to date timings.
3.

Currency

Zanzibar uses the Tanzanian shillings (TZS) as its currency due to ties with Tanzania, most businesses will accept USD albeit with a reduced rate.
4.

Culture

Zanzibar is a melting pot of cultures and religions with ties to both the Middle East and Asia. This can be seen through local cuisine and the architecture of building within Stone Town (UNESCO World Heritage site).  We would recommend taking a Stone Town Tour to ensure you submerged in the culture, bookings can be made through our sister company ZanTours
5.

Laungues 

Swahili is the official language of Zanzibar, but many locals speak Arabic and English. Other European languages such as Italian,  French and German can also be heard throughout Zanzibar.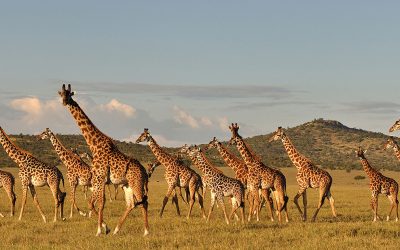 Lake Manyara National Park is known for the flamingos that inhabit the lake. During the wet season...
read more