Serengeti
The Serengeti ecosystem is a geographical region in Africa. It is located mainly in northern Tanzania and extends into south-western Kenya between 1 and 3 degrees south (latitudes) and between 34 and 36 degrees east (longitudes). It spans approximately 30,000 sqm. The Kenyan part of the Serengeti is known as Maasai Mara.
The Serengeti hosts the largest terrestrial mammal migration in the world, which helps secure it as one of the Seven Natural Wonders of Africa one of the ten natural travel wonders of the world. The Serengeti is also renowned for its large lion population and is one of the best places to observe prides in their natural environment. The region contains the Serengeti National Park in Tanzania and several game reserves.
Approximately 70 large mammals and 500 bird species are found there. This high diversity is a function of diverse habitats, including riverine forests, swamps, kopjes, grasslands, and woodlands. Blue wildebeests, gazelles, zebras, and buffalos are some of the commonly found large mammals in the region.
Serengeti is derived from the Maasai language, Maa; specifically, "Serengit" meaning "Endless Plains".
The Airstrips in the Serengeti are Seronera, Ndutu, Kogatende, Lobo and Grumeti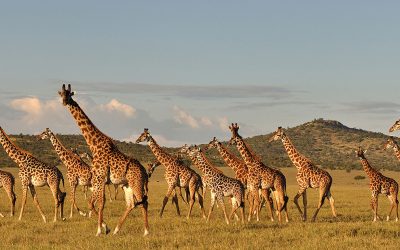 Lake Manyara National Park is known for the flamingos that inhabit the lake. During the wet season...
read more